Fabrice Leroux
Artistic presence in the Boulogne-sur-Mer hospital
3 February - 27 March.
With the support of the Ars and the Drac Hauts de France.
Collection regards portés at the Culture/Health programme.
Fabrice Leroux, artist in residence mission at the Centre Hospitalier de Boulogne. Directed by Marine Place.
An Heure Exquise ! production with the support of La Direction régionale des affaires culturelles Hauts-de-France (DRAC)
& de L'Agence régionale de santé Hauts-de-France (ARS)
Residence at the Duchenne Hospital 3 February - 27 March 2020.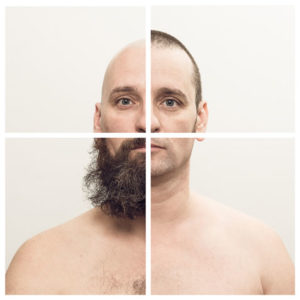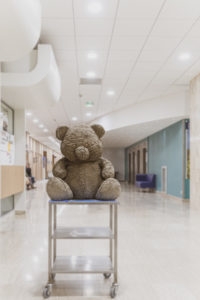 The purpose of this immersion:
"Getting to know yourself in order to dare to open up a little, a lot, passionately.
Through playful and joyful experiences, learn about time.
Freeing words, putting them into artistic form. "
Equipped with a whole range of tools, from sound recording,
through the staging of everyday gestures.
The artist's mission is therefore to build encounters,
projects for residents, patients, visitors, staff... you.
Different time...
Teddy and Fabrice Leroux (currently in artistic residency at the Centre Hospitalier de Boulogne/mer) have "citizenly"
decided to create this page to allow everyone to follow the project without any risk of contamination except poetic.
It is true that a "social distancing" from the epidemic is necessary, but we will try to keep our links.
In the meantime, don't forget your prescription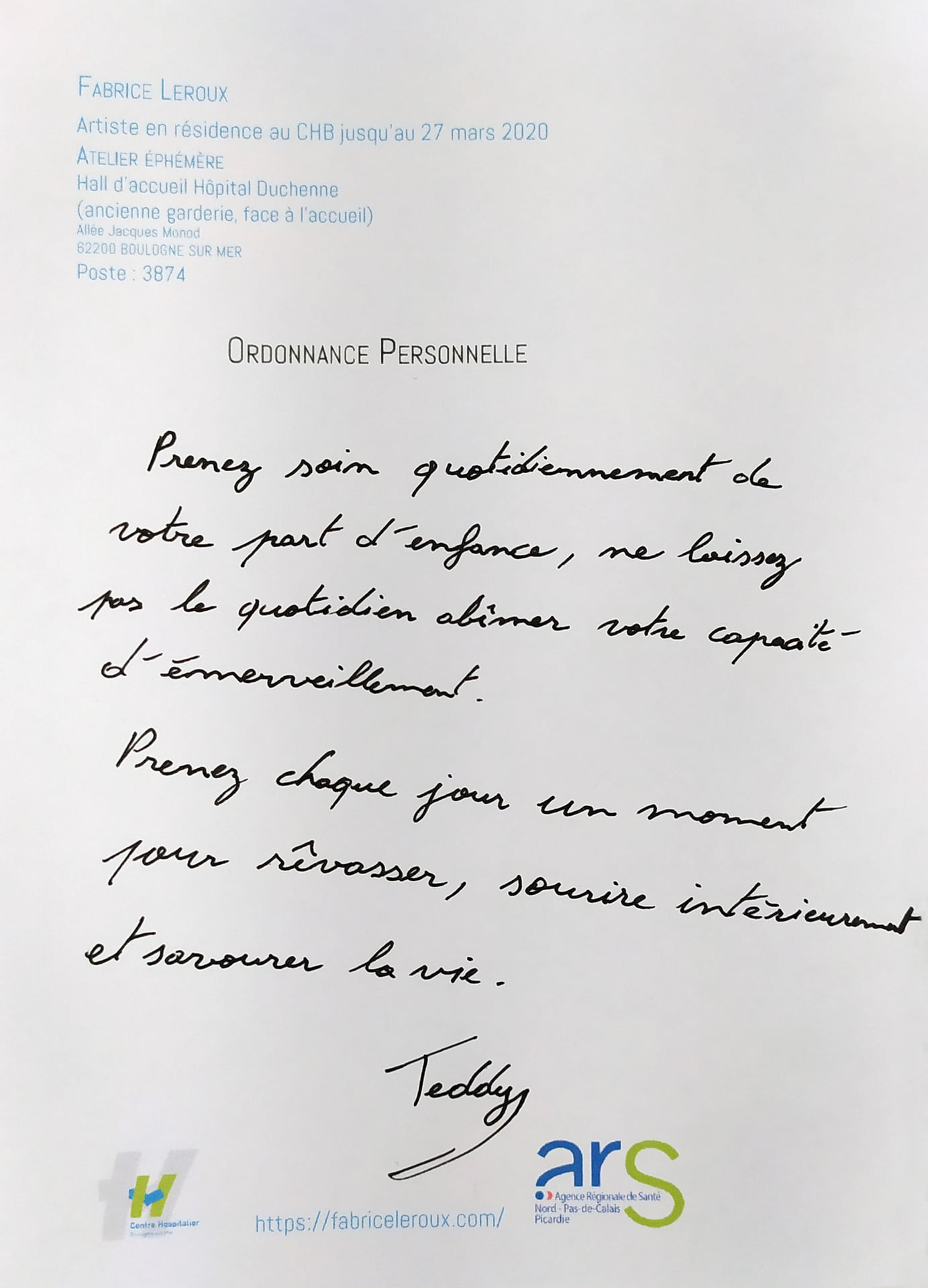 For all your sympathy Teddy says thank you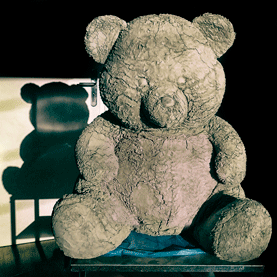 Virtual tour of the workshop
Episode One Variable Time

Episode two
Too much / Not enough

It's not so much

the lockdown
A lack
I don't know
A feeling
I don't know
An absence
I don't know
Too much time
I don't know
Too virtual
I don't know
Not enough
I don't know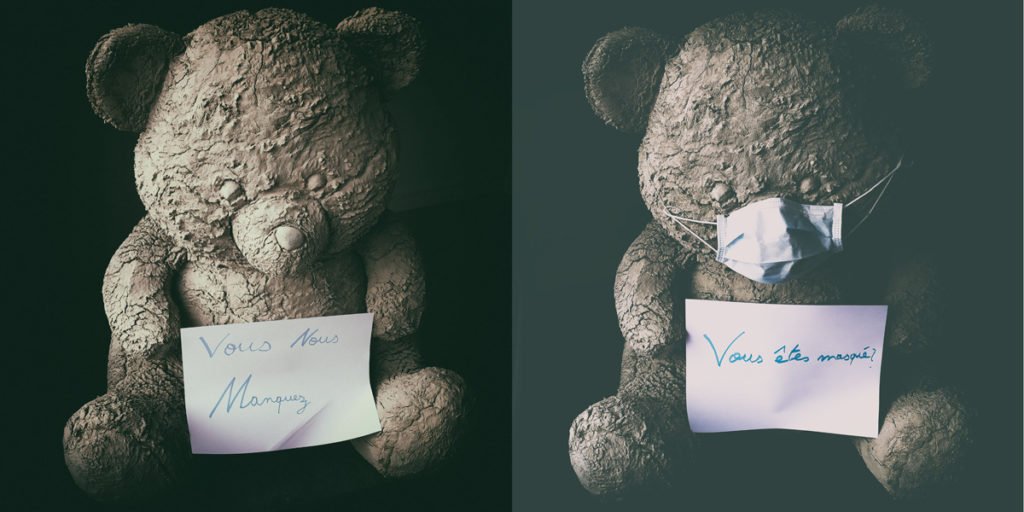 A restitution of the artistic residency at the hospital of Boulogne/mer
during a lockdown is it possible?
Following questions on the course of the residency, here are some explanations to better understand its development.
Who did you mainly see during your residency? :
Mostly patients, a few curious professionals, and visitors.
Which departments did you interact with in particular?
Main interactions with psychiatric services (closed environment and HDJ), addictology and TCA services, as well as the retirement home.
Did you stay mainly in the workshop?
When it was still possible to go to the services I spent most of the time in the services.
Why bricks? And what for?
The brick was a pretext for the meeting, a neutral support where one could project or, on the contrary, bury a part of one's history.
The idea of the brick was born in the studio, where I could hear snatches of conversation, like moments that I could not capture.
In the anonymity of a big city like the hospital, I had the feeling that so many destinies would never cross, because it was not the place, because our attention was not there for that.
Of course we miss out so often.
How many have not dared to cross the threshold of the workshop, because "it was not for them", "not the time" etc. etc. When you are waiting for the result of a diagnosis, when you are worried about a loved one, what else?
It is understandable.
The brick was there symbolically as the first stone on which you could place words and image
It has become a medium for dancing, improvising, and self-discovery, particularly during very strong workshops in day hospitals.
How did Teddy get there? What was his 'mission'?
Teddy was there from the beginning, I brought some artworks for a small exhibition, a gateway to my world.
And Teddy has a lot of goodwill, following a visit from Claire Gouelleu from the DRAC, wondering how to reach the public in a wider way. I had the idea of walking Teddy around the hospital and we came across some smiles.
It was therefore quite natural for me to continue the bond that was being created with him, thanks to the playful and comforting dimension that Teddy brings.
La voix du Nord Résidence CHU Boulogne/mer